WHOLESALE MINIMUM QUANTITY

The minimum quantity for custom socks orders is 120 pairs, including all models and styles (except for compression).
Therefore, we cannot take any order for quantities lower than 120 pairs, whether it's 100 pairs or just a couple pairs. Also, all pairs should be identical when ordering the minimum quantity and you cannot split it in smaller batches with different color schemes. If, for example, you want to create two variations of your model, let's say one red and one blue, you cannot order 60 red and 60 blue. You will need to order 120 pairs in red and 120 pairs in blue.
Why do we have a minimum quantity? Well, unlike most so-called sock companies out there which only offer a dozen pre-made models where you can add your logo with some easy online form, we are a real custom sock manufacturer, which means we don't have any stock of pre-made models. Rather, we will create your socks from scratch just for you, based on your requirements and your design options are limitless.
Having a minimum quantity of 120 pairs ensures you get real custom socks at an affordable price.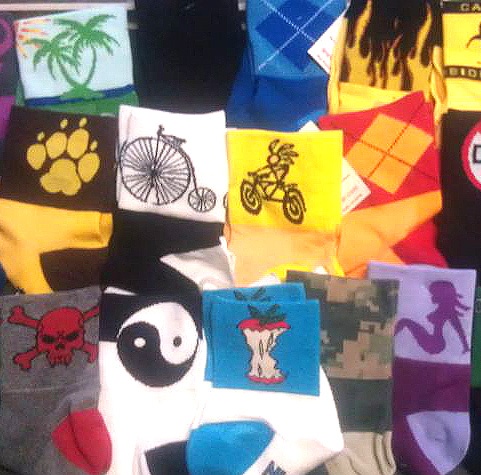 Create Socks is a real custom socks wholesale manufacturer which means we will create your socks from scratch just for you, based on your design requirements. Whatever idea you might have, feel free to contact us to find out if we can make it and get your hassle-free quote.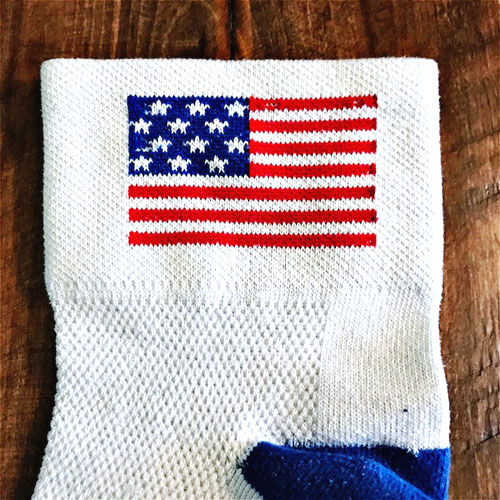 We create fully customizable socks from scratch just for you which means you are not limited to a dozen pre-made sock designs like most companies out there.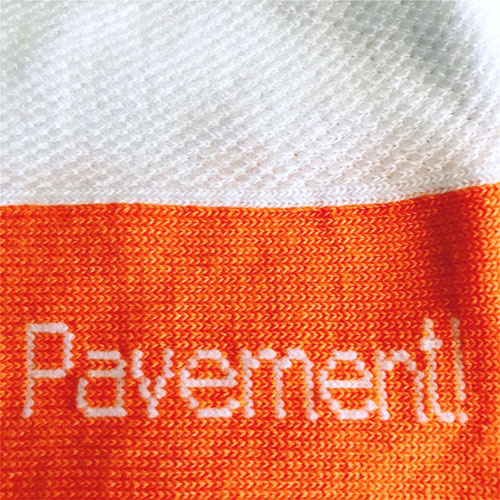 All designs and logos are knitted within your socks for superior-looking results so you don't have to worry about colors fading.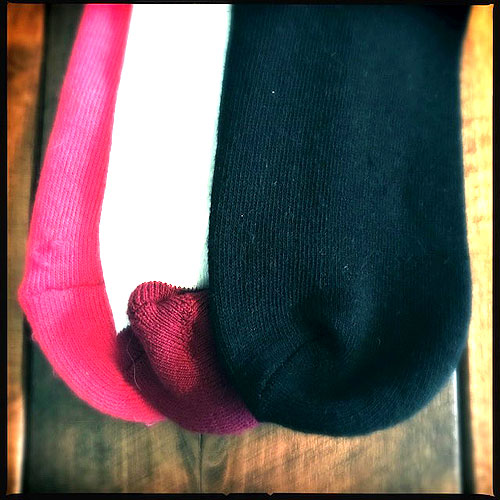 Superior Comfort + Durability
Made from acrylic, nylon and spandex, our signature wick-moisture blend will keep your feet dry and comfortable, preventing from blisters and injuries.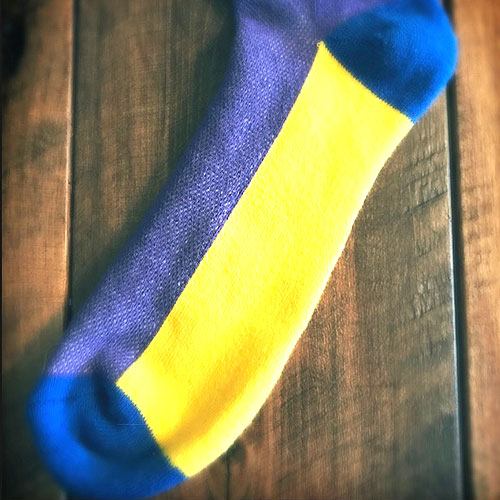 While we can create any size, including U.S. Men's 6.5 – 12 & Women's 6+, we also offer an easier, more affordable one-size-fits-all model which covers most adult male/female sizes.
Various Knitting Style Choices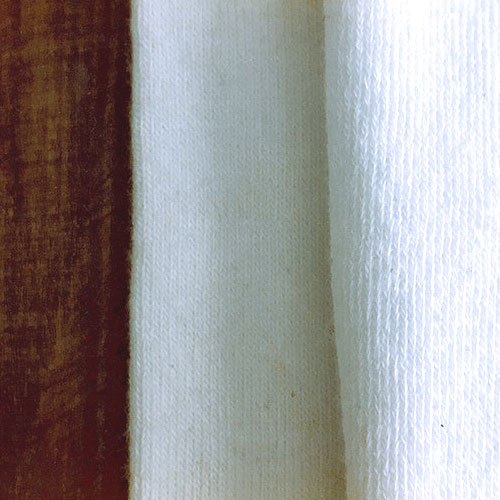 Various styles are available from thin (single knit) to half-terry (thicker double knit for bottom of the foot) and full terry (thicker double knit for entire foot).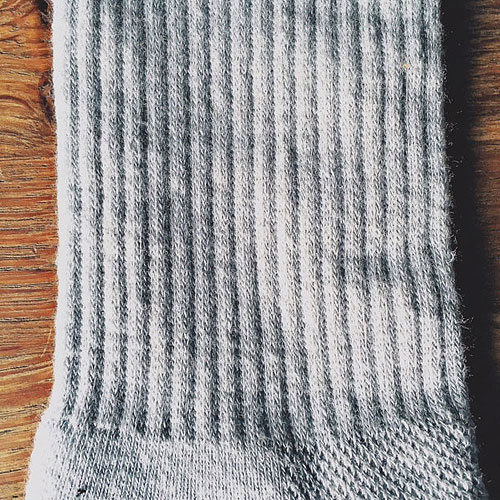 Featuring vertical ridges along the leg, ribbed knitting improves elasticity allowing the sock to hold better to the leg. It is mostly used for crew, knee-high socks and sport performance.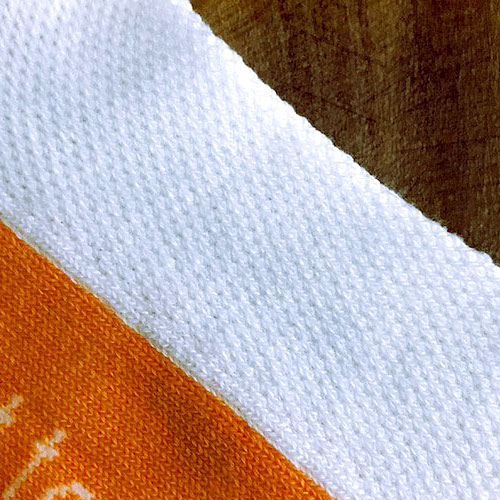 Designed for sport and placed on top of the foot, mesh is an open knitting style that creates a pattern of interstices within the sock, allowing your foot to breath better.
Easy & Hassle-Free Process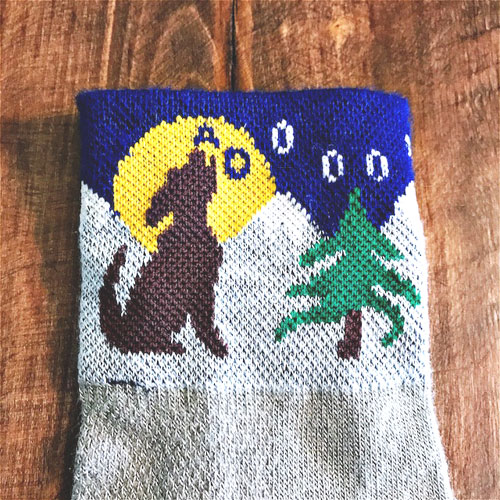 Email us your design and we will let you know if we can make it. Based on our experience, we will give you suggestions to improve it if needed, to ensure your sock looks great. We will also give you a quote with no strings attached.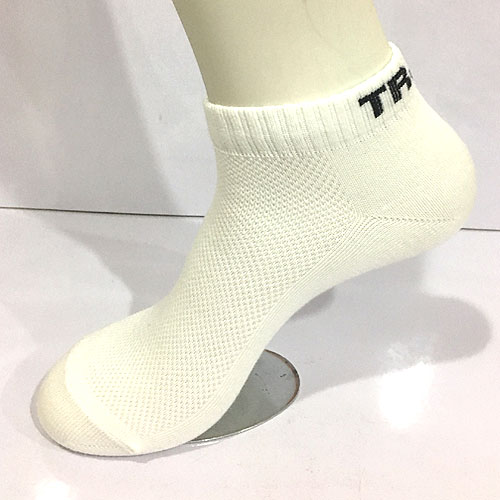 Approve Your Prototype & Get Your Socks
Once you ordered, we will create a digital mockup which we will send you for approval. We will then create your prototype and once you greenlighted it, we will start production. You will receive your socks within 8 weeks.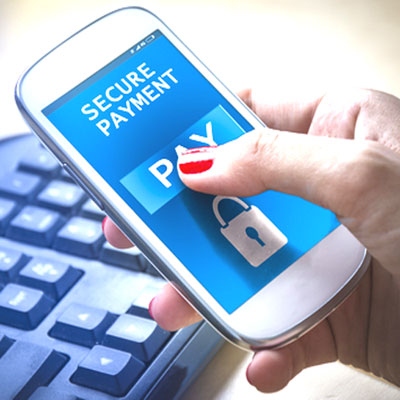 Affordable, Easy Payments
We make ordering easy and affordable for you with 2 secure payments by Paypal or Credit Card. You pay only 50% upfront and the other 50% + shipping at delivery. There are no setup or hidden fees.
Here are the most popular models we make for our customers.
The go-to model for everyday use, work and some sports, our crew sock is 6 to 7 inch high. It can feature any type of design including classic argyle, all over, logos and text.
Used for sport and as a fashion item, our knee-high sock is 13 to 15 inches high. It is our longest model and can feature any type of design including classic argyle, all over, logos and text.
Mostly used for sport, our ankle / quarter socks go from 1 to 3 inches high featuring a small area to showcase your logo on the ankle and text along the foot.
Usually worn with shorts, no-show socks are specifically designed to hide under your shoes and are the shortest model available. Text or a small logo can be placed on top of the foot or on the sole area.
Fred and his team were great to work with – our logo really pops on both versions of socks we ordered and I can't wait to show them off! They were shipped promptly and each pair looks amazing.
Got my socks yesterday; very quick delivery from one coast to another as usual! They work! Not only do I wear these with my bike shoes but I always wear them to work now as well, they just work so well at keeping my feet dry.